Mississippi Music at the Bemidji Waterfront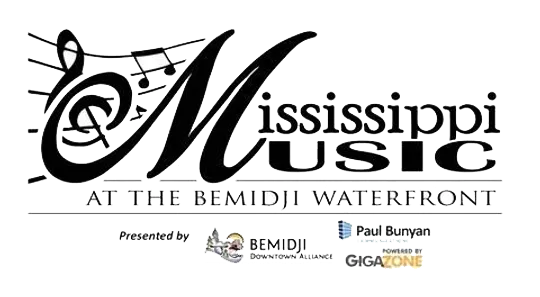 Mississippi Music's mission is to provide quality, family-friendly live music during summer months to celebrate our community, promote our downtown, and support the continued revitalization of our city.
In 2016, a group of passionate community members and business owners met and developed the framework for a family-friendly concert series to be held on the Lake Bemidji waterfront each week during the summer months. Out of those planning meetings, Mississippi Music was born. The Bemidji Downtown Alliance and their Board of Directors were instrumental in the planning, development and facilitation of this initiative.
The success of the series allowed the planning committee to form their own organization and the ability to operate freely of the BDA. The Bemidji Downtown Alliance continues to support Mississippi Music as a presenting sponsor during each concert series. The BDA is continuously seeking ways to create a downtown everyone would like to enjoy by taking a chance on driving programs and development in Bemidji's downtown.